We moved to asianlove.me, please bookmark new link. Thank you!
The Light in Your Eyes Episode 9
0
(
0 votes, average: 0.00 out of 5
)
You need to be a registered member to rate this.
Loading...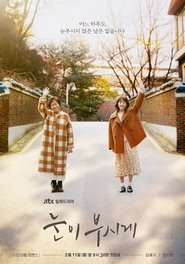 The Light in Your Eyes Episode 9
Episode Title: Episode 9
Air Date: 2019-03-11
Year: 2019
Reunited Worlds
Reunited Worlds
Although born in the same year, two childhood friends end up being 13 years apart because they have aged surprisingly at different places (worlds) for some strange reason. Now Eom…
Queen of Mystery
Flower Boy Next Door
My Mister
My Mister
The drama tell the story of three brothers who struggle with their own lives separately, and a woman who is both cold and distant due to the many hardships she…
Special Laws of Romance
Special Laws of Romance
The Supreme Court has stated that it intends to produce a drama pertaining to judicial policy, but will interlace those aspects with a romantic-comedy plot to make it fun and…
The Rise of Phoenixes
Fates and Furies
Fates and Furies
Even though Goo Hae-Ra (Lee Min-Jung) is smart and beautiful, she is in miserable situation because of her family. Her older sister attempted suicide and her father passed away. The…
Status: Returning Series
Save Me
Save Me
A girl is surrounded by suspicious people and quietly whispers, "Save me!" in a dark neighborhood alleyway, and a couple of unemployed youths hear her and run to her rescue….
Saimdang, Light's Diary
Full House
Age of Youth
Haechi
Haechi
Set during the Joseon Dynasty period, the series follows three people from different walks of life who came together to help Prince Lee Geum claim the throne and reform the…
Status: Returning Series