We moved to asianlove.me, please bookmark new link. Thank you!
Spring Turns to Spring Episode 13
0
(
0 votes, average: 0.00 out of 5
)
You need to be a registered member to rate this.
Loading...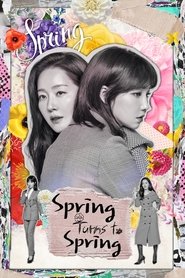 Spring Turns to Spring Episode 13
Episode Title: Episode 13
Air Date: 2019-02-14
Year: 2019
Suspicious Partner
Still 17
Still 17
Gong Woo-Jin is a 30-year-old single man and he works as a set designer. Due to a trauma he experienced 13 years ago, he does not want to have a…
Touch Your Heart
Touch Your Heart
A legal romance drama about the love of a successful lawyer and his secretary, who is actually a fallen top Hallyu actress in disguise. It depicts the success and happiness…
Radio Romance
Radio Romance
Song Geurim is a radio program writer who isn't exactly talented in writing. She's got the passion, initiative, and drive, but due to her lack of writing skills, she still…
Lawless Lawyer
Lawless Lawyer
Driven by the desire to avenge his mother, a former gangster turned lawyer uses both his fists and the loopholes in law to fight against those with absolute power.
Romance Full of Life
The Girl Who Sees Smells
Let's Eat
Wednesday 3:30 PM
Wednesday 3:30 PM
This drama tells the story of a woman who was dumped by her boyfriend and tries win to win back his heart by making him jealous. With her close male…
Flower Boy Next Door