We moved to asianlove.me, please bookmark new link. Thank you!
Just Between Lovers Episode 9
0
(
0 votes, average: 0.00 out of 5
)
You need to be a registered member to rate this.
Loading...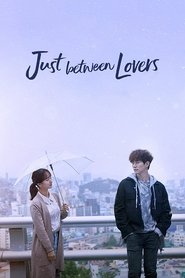 Just Between Lovers Episode 9
Episode Title: Episode 9
Air Date: 2018-01-08
Year: 2018
Bravo My Life
Part-Time Idol
Part-Time Idol
This drama takes place in fictional entertainment company where a producer who has produced many famous idols suddenly has an existential crisis and disappears. Years later he appears and starts…
Dear My Friends
Stranger
Stranger
Hwang Shi-Mok had brain surgery when he was a child, which caused him to lack emotion. Now, Hwang Shi-Mok works as a prosecutor. He is rational, but cold and lonely….
Go Back Couple
Go Back Couple
Choi Ban Do and Ma Jin Joo are both 38-years-old and a married couple. Choi Ban Do has been burdened with being the breadwinner and Ma Jin Joo is a…
Hold Me Tight
Hold Me Tight
A married couple faces a crisis involving death. They look back at their past together and recognize the importance of love between them and their family. Nam Hyun-Joo (Han Hye-Jin)…
The Banker
The Banker
This drama is based on the Japanese manga "Kansayaku Nozaki Shuhei" which was written by "Ryouka Shuu" and illustrated by "Shigeru Noda" from 1998 to 2002. It's tell the story…
Status: Returning Series
Radio Romance
Radio Romance
Song Geurim is a radio program writer who isn't exactly talented in writing. She's got the passion, initiative, and drive, but due to her lack of writing skills, she still…
Lovers in Bloom
Who Are You: School 2015
Moon Lovers: Scarlet Heart Ryeo
Moon Lovers: Scarlet Heart Ryeo
Scarlet Heart: Ryeo is the remake of Chinese drama Bu Bu Jing Xin that stars IU as a woman who gets time-warped back to the Goryeo dynasty, and becomes involved…
Martial Universe
Martial Universe
Lin Dong, a child from a small village isn't favored by his clan. By chance, Lin Dong obtains a mysterious artifact that is coveted by many clans in the martial…