We moved to asianlove.me, please bookmark new link. Thank you!
Just Between Lovers Episode 8
0
(
0 votes, average: 0.00 out of 5
)
You need to be a registered member to rate this.
Loading...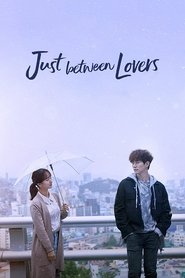 Just Between Lovers Episode 8
Episode Title: Episode 8
Air Date: 2018-01-02
Year: 2018
Faith
Faith
Faith is a 2012 South Korean fusion fantasy-historical-medical television series broadcast by SBS from August 13 to October 30, 2012 on Mondays and Tuesdays at 21:55 for 24 episodes. It…
SKY Castle
SKY Castle
The satirical comedy takes place in a four-story apartment building in the suburbs of Seoul inhabited by a number of professionals: doctors, judges, prosecutors, professors, and their wives. The wives…
Status: Returning Series
Someone You May Know
Someone You May Know
Workaholic program director Lee Ahn (Choi Soo Young, Girls' Generation, Squad 38) is in love with her long-time boyfriend Kim Jin Young (Shim Hee Sup, Rebel: Thief of the People)….
To. Jenny
To. Jenny
Jeong Min is your typical music nerd. Give him a guitar and he will be able to make any song you want. He's a singer-songwriter who dreams to become a…
The Best Moment To Quit Your Job
Eps123
Enemies from the Past
Kill Me, Heal Me
Uncontrollably Fond
Uncontrollably Fond
When Shin Joon-Young and No Eul were children, they were separated and became heartbroken. As adults they meet again. Shin Joon-Young is now a top actor and singer. He is…
Save Me
Save Me
A girl is surrounded by suspicious people and quietly whispers, "Save me!" in a dark neighborhood alleyway, and a couple of unemployed youths hear her and run to her rescue….
Love in the Moonlight
Love in the Moonlight
Hong Ra On, disguises herself as a man and counsels men on dating. Due to a love letter she wrote for a client, she meets Lee Young – future Crown…
Borg Mom
Borg Mom
Choi Go-Bong works in the field of artificial intelligence. His wife died 7 years ago after giving birth to their son Choi Yool. Choi Go-Bong then developed a borg mom…
Blessing of the Sea
Blessing of the Sea
Sim Chung-Yi has an absolute sense of sight which allows her to identify thousands of colors. She also has a bright personality. Sim Chung-Yi meets Ma Poong-Do who is a…