We moved to asianlove.me, please bookmark new link. Thank you!
Just Between Lovers Episode 13
0
(
0 votes, average: 0.00 out of 5
)
You need to be a registered member to rate this.
Loading...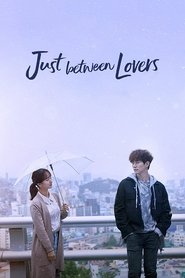 Just Between Lovers Episode 13
Episode Title: Episode 13
Air Date: 2018-01-22
Year: 2018
Traces of the Hand
Traces of the Hand
Is there an app to help you get the woman you love? Kim Hong Sik is a shy young man who returns to college after serving his mandatory military service….
Top Star Yoo Baek
Top Star Yoo Baek
Yoo Baek is a former idol star, who became a household name as an actor, but he's a vain, unapologetic narcissist. When he gets into some major trouble, he is…
Status: Returning Series
Bad Papa
The Dark Lord
The Dark Lord
Ye Xiao Tian is working as a prison guard at the Ministry of Justice of the Ming dynasty. Upon receiving a testament, he leaves the capital and travels to Huguang…
The Beauty Inside
The Beauty Inside
Everyone wishes they could be someone else, but this popular actress is given no choice. Luckily, she meets someone who doesn't take people at face value.
Legal High
Legal High
A story of two completely different lawyers. Go Tae Rim is a lawyer with a 100 percent success rate who knows how to play with the law, and Seo Jae…
Chicago Typewriter
Joseon Beauty Pageant
Hold Me Tight
Hold Me Tight
A married couple faces a crisis involving death. They look back at their past together and recognize the importance of love between them and their family. Nam Hyun-Joo (Han Hye-Jin)…
A Poem A Day
A Poem A Day
Story follows a group of physical therapists, nurses, radiological technologists and trainees. Ye Jae-Wook works as a physical therapist and also teaches in the same field. He begins to work…
Healer
Healer
Kim Moon Ho is a successful reporter at a mainstream news station, but when he stumbles upon a 10-year-old mystery, he's forced to dive into a subversive underground news agency….