We moved to asianlove.me, please bookmark new link. Thank you!
Blessing of the Sea Episode 68
0
(
0 votes, average: 0.00 out of 5
)
You need to be a registered member to rate this.
Loading...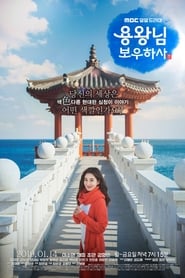 Blessing of the Sea Episode 68
Episode Title: Episode 68
Air Date: 2019-04-17
Year: 2019
Mischievous Detectives
Strongest Deliveryman
Strongest Deliveryman
Story depicts love and success of a deliveryman who eventually becomes the CEO of a delivery app company.
Radio Romance
Radio Romance
Song Geurim is a radio program writer who isn't exactly talented in writing. She's got the passion, initiative, and drive, but due to her lack of writing skills, she still…
Sweet Revenge
The Dark Lord
The Dark Lord
Ye Xiao Tian is working as a prison guard at the Ministry of Justice of the Ming dynasty. Upon receiving a testament, he leaves the capital and travels to Huguang…
Lucky Romance
Lucky Romance
A romantic comedy about superstitious woman who tries to change her foretold fate by seducing a virgin and nerd guy. Bo Nui is a superstitious woman who relies too much…
Something in the Rain
Something in the Rain
Explore the relationship of two people as they go from being "just acquaintances" to "a genuine couple" — Yoon Jin Ah, a coffee shop supervisor in her 30s, and Seo…
Circle
Meloholic
Mad Dog
Mad Dog
Choi Kang-Woo is a former detective, but he now works as a veteran insurance investigator. He leads a team that attempts to reveal insurance fraud cases.
Stranger
Stranger
Hwang Shi-Mok had brain surgery when he was a child, which caused him to lack emotion. Now, Hwang Shi-Mok works as a prosecutor. He is rational, but cold and lonely….
Less than Evil
Less than Evil
Woo Tae Suk is an experienced and well-established detective with a long professional career, but in spite of everything he is a lonely and bitter human being. It all has…
Status: Returning Series