We moved to asianlove.me, please bookmark new link. Thank you!
Blessing of the Sea Episode 37
0
(
0 votes, average: 0.00 out of 5
)
You need to be a registered member to rate this.
Loading...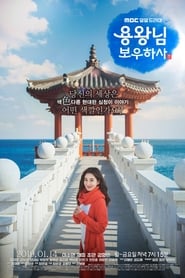 Blessing of the Sea Episode 37
Episode Title: Episode 37
Air Date: 2019-03-05
Year: 2019
Touch Your Heart
Touch Your Heart
A legal romance drama about the love of a successful lawyer and his secretary, who is actually a fallen top Hallyu actress in disguise. It depicts the success and happiness…
Lookout
Lookout
People lose loved ones in crimes and the criminals are not punished. The daily lives of these people are completely broken. They form a group to realize justice.
Healer
Healer
Kim Moon Ho is a successful reporter at a mainstream news station, but when he stumbles upon a 10-year-old mystery, he's forced to dive into a subversive underground news agency….
Mischievous Detectives
Manhole
Manhole
This time-slip drama centers around Bong Pil and his five friends who travel between the past and present through a manhole in order to stop a wedding scheduled a week…
Jang Geum, Oh My Grandma
The Best Moment To Quit Your Job
Ms. Perfect
Ms. Perfect
Sim Jae-Bok is married with two children. Due to hardships she went through, she has a wild temper. She gets involved in an unexpected case and begins to regain her…
Faith
Faith
Faith is a 2012 South Korean fusion fantasy-historical-medical television series broadcast by SBS from August 13 to October 30, 2012 on Mondays and Tuesdays at 21:55 for 24 episodes. It…
Han Yeo Reum's Memory
Han Yeo Reum's Memory
Han Yeo Reum is a writer for radio programs. She is single and in her 30's. She was once beautiful and popular with men. Nowadays, she is lonely and craves…
The Good Witch