We moved to asianlove.me, please bookmark new link. Thank you!
A Pledge to God Episode 24
10
(
1 votes, average: 10.00 out of 5
)
You need to be a registered member to rate this.
Loading...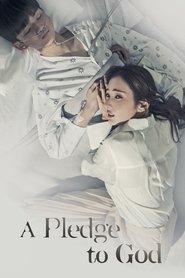 A Pledge to God Episode 24
A Korean Odyssey
Eps16
Twenty Again
Miss Hammurabi
Miss Hammurabi
There have been numerous dramas depicting pitiful, old men who become extremely annoying if things do not go their way. There also have been many dramas depicting how young, penniless…
Bad Guys: City of Evil
Goodbye to Goodbye
Goodbye to Goodbye
Young-Hee lives alone at an apartment. She has separated from her pilot husband Sang-Jin, because he had an affair. Meanwhile, Jung-Hyo is pregnant, but her boyfriend wants her to have…
Memories of Love
Memories of Love
A young couple finds their love rekindled after being separated for ten years. Lu Fei, a seemingly perfect Prince Charming unexpectedly encounters the stubborn and rebellious young lady Xin Chen….
Life on Mars
Life on Mars
While investigating a serial murder case, Han Tae Joo gets into an incident. When he wakes up, he finds himself back in 1987. To get back to his present world,…
Traces of the Hand
Traces of the Hand
Is there an app to help you get the woman you love? Kim Hong Sik is a shy young man who returns to college after serving his mandatory military service….
All Kinds of Daughters-in-Law
My Lawyer, Mr. Jo
My Lawyer, Mr. Jo
Jo Deul-Ho, who came from a poor family background, is a promising prosecutor, but he can't ignore the corruption at his workplace. He becomes a whistle-blower and loses everything. Jo…
Status: Ended
Children of Nobody
Children of Nobody
Cha Woo Kyung is a child counselor who works at a children's center. Her life seems perfect since he is married to a great husband and is pregnant. However, her…
Status: Returning Series
Wednesday 3:30 PM
Wednesday 3:30 PM
This drama tells the story of a woman who was dumped by her boyfriend and tries win to win back his heart by making him jealous. With her close male…