We moved to asianlove.me, please bookmark new link. Thank you!
A Pledge to God Episode 22
10
(
1 votes, average: 10.00 out of 5
)
You need to be a registered member to rate this.
Loading...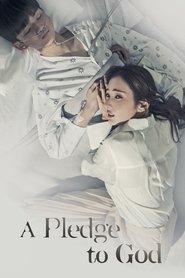 A Pledge to God Episode 22
Healer
Healer
Kim Moon Ho is a successful reporter at a mainstream news station, but when he stumbles upon a 10-year-old mystery, he's forced to dive into a subversive underground news agency….
Your House Helper
Your House Helper
Kim Ji-Woon was born to a lawmaker father and doctor mother. He then went on to work at a big company, but he quit his job and stopped talking to…
Lovely Horribly
Love Returns
Bride of the Water God
Evergreen
Evergreen
Oh Soo is a man in his 20's and works as a promising engineer in the IT field, a cafe owner and a barista. He is smart and handsome. He…
Bad Papa
Fated to Love You
Fated to Love You
The hard working, kind and timid Kim Mi Young (Jang Nara) has little in the way of education, beauty or wealth, but all that changes after a fateful night of…
Mother of Mine
Mother of Mine
Story of a mother and three daughters living in modern day Korean society. The drama conveys a message about the low fertility rate, divorce rate, and the problems of the…
Status: Returning Series
I'm a Mother, Too
I'm a Mother, Too
A family drama about a surrogate mother and her client.
Misty
I Picked Up a Celebrity On the Street
I Picked Up a Celebrity On the Street
Contract worker Lee Yeon Seo daydreams about teaching her manager a lesson, but accidentally acts out her fantasy on none other than top Hallyu star Kang Joon Hyuk. Thinking she…
Status: Ended