We moved to asianlove.me, please bookmark new link. Thank you!
A Pledge to God Episode 19
10
(
1 votes, average: 10.00 out of 5
)
You need to be a registered member to rate this.
Loading...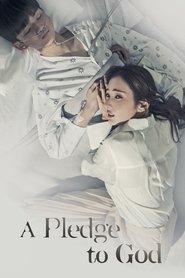 A Pledge to God Episode 19
Episode Title: Episode 19
Air Date: 2018-12-22
Year: 2018
Jang Geum, Oh My Grandma
Children of A Lesser God
Still 17
Still 17
Gong Woo-Jin is a 30-year-old single man and he works as a set designer. Due to a trauma he experienced 13 years ago, he does not want to have a…
Your House Helper
Your House Helper
Kim Ji-Woon was born to a lawmaker father and doctor mother. He then went on to work at a big company, but he quit his job and stopped talking to…
Ruby Ruby Love
Ruby Ruby Love
Lee Ruby, a young woman who suffers from sociophobia, comes across a magical ring that helps her grow into a jewelry designer.
Legal High
Legal High
A story of two completely different lawyers. Go Tae Rim is a lawyer with a 100 percent success rate who knows how to play with the law, and Seo Jae…
Dear My Friends
Misty
Her Lovely Heels
Stranger
Stranger
Hwang Shi-Mok had brain surgery when he was a child, which caused him to lack emotion. Now, Hwang Shi-Mok works as a prosecutor. He is rational, but cold and lonely….
Warm and Cozy
Incomplete Life