We moved to asianlove.me, please bookmark new link. Thank you!
A Pledge to God Episode 10
10
(
1 votes, average: 10.00 out of 5
)
You need to be a registered member to rate this.
Loading...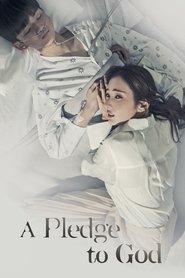 A Pledge to God Episode 10
Episode Title: Episode 10
Air Date: 2018-12-08
Year: 2018
Beautiful World
Beautiful World
This drama tells the story of a boy who becomes critically injured due to an incident of school violence and his family who seeks the truth and fights for justice…
Status: Returning Series
Kill Me, Heal Me
My ID: Gangnam Beauty
My ID: Gangnam Beauty
This romantic comedy chronicles the life of Mirae, who has always believed that her life would be better if she were born more beautiful. After she goes under the knife,…
Love in the Moonlight
Love in the Moonlight
Hong Ra On, disguises herself as a man and counsels men on dating. Due to a love letter she wrote for a client, she meets Lee Young – future Crown…
Your Honor
Your Honor
Han Soo-Ho and Han Kang-Ho were born as identical twins, but they live totally different lives. Han Soo-Ho works as a judge and he is guided by principles. Han Kang-Ho's…
Queen For Seven Days
Queen For Seven Days
Marrying a king guarantees a turbulent life. Shin Chae Kyung is the daughter of a powerful politician during the Joseon Dynasty. She falls in love with Crown Prince Lee Yuk,…
Lookout
Lookout
People lose loved ones in crimes and the criminals are not punished. The daily lives of these people are completely broken. They form a group to realize justice.
Running Man
Running Man
A never-before-seen new genre of variety show focused in an urban environment with the MCs and guests completing missions to win the race. Episode 424 Episode 425
Status: Returning Series
Memories of the Alhambra
Memories of the Alhambra
After suffering a setback following his friend's betrayal, Yoo Jin-woo travels to Spain for a business trip. There, he stays at a hostel owned by a former guitarist named Jung…
Status: Returning Series
All Kinds of Daughters-in-Law
Love To The End